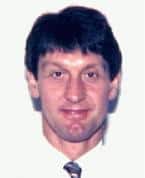 if you came here ages ago ,try the REFRESH PAGE BUTTON,
All,
I hope that you are safe & well.
The first "new norm" walk went ahead – thanks to Richard for leading it.
The next walk is scheduled for Sunday 18th Oct which will be organized in line with national guidance on containing Covid.
Please note – there will be NO pub on this one – walk only.
Details below:
Could you let me know by Wednesday 14th Oct if you will be coming.
There will be a short (7 miles) and a longer walk (10 miles), the group walking in small parties of 6 or less, each with a leader.
Could you please let me know which distance you will want to walk.
Many thanks
Brian
Time: 12.00
Day: Sunday
Date: 18th Oct
Start: Free CP, North Street, Gargrave.
Directions: Come to the end of the Skipton by pass.
At the roundabout carry straight on the Settle/Kendal road (A65)
At the centre of Gargrave turn right and come to North Street.
-------------------------------------------------------------------------------------------------------------------------------------------------------------------------------------------
Go Back to walking section Menu
********************************
 

Copyright © 2004 [BTASSC]. All rights reserved.

revised:October 10, 2020

 

No personal information is collected from this web site. (v1)

 

 To go to my web site  www.lamonby.com  click here

 

 
********************************
Free Counters