†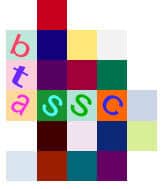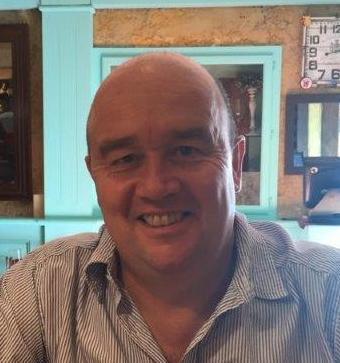 RICHARD BENTON
*******************************************************************************************************************************************************
The BT Golf Society welcome new players each year. If youíre interested in playing at any of the venues shown below with the Society,
please contact any of the contacts at the bottom of this page, All the events are full day packages (unless stated)
- coffee & bacon sandwich, 9 holes, lunch, 18 holes then evening meal.
To down load a copy click on this link
The BT Golf Society 2022 Fixtures
Event 1- Friday 18th March Messingham Grange, nr Scunthorpe 10:30 £34.00
This hidden gem of a golf course with varied and interesting design features including riveted bunkers', generous raised tee-ing areas and no less than 7 water hazards may be short but is sure to test your resolve. The Signature hole is the Par 3 fourth where the tee allows for a full view of the green and the hazards that encircle the green. Anything short will be swallowed by the lake which spans the width of the green, and anything long will clear the out of bounds hedgerow that guards the back of the green. 6,033 yards, Par 71
Messingham Grange Golf Club, Butterwick Rd, Messingham, Scunthorpe DN17 3PP3RF (www.messinghamgrange.com/golf)
Winter Warmer. Bacon sandwich & coffee, 18 holes then two course dinner
Event 2- Wednesday 13th April Rossendale, nr Bury 10:00 & 13:30 £46.00
Established in 1903, Rossendale Golf Club has stood the test of time. Originally 9 holes, the course has been expanded and now has 4 x par 5, 10 x par 4 and 4 x par 3 holes. The challenging course where the layout has plenty of trees, ditches, ponds and bunkers to penalise poor shots so providing a mean test of golf, whilst offering beautiful views of the surrounding Pennine Hills. 6,295 yards, par 72
Rossendale Golf Club, Ewood Lane Head, Ewood Lane, Haslingden, Rossendale BB4 6LH (www.rossendalegolfclub.net)
Event 3 - Wednesday 4th May Burstwick, nr Hull 10:36 & 13:40 £35.00 Ssurrounded by beautiful East Yorkshire countryside, the course at Burstwick offers a unique and challenging experience for all golfers where the each hole offers some kind of risk/reward challenge and to keep the golfer thoroughly engaged throughout the round. Water hazards and bunkers are strategically placed for every shot rewarding course management and experience. 6,147 yards, par 70
Burstwick Country Golf, Ellifoot Lane, Burstwick, HU12 9EF (www.burstwick.golf)
Event 4 - Thursday 9th June North Manchester 9:30 & 13:30 £49.00
The course was formed in 1894 when residents secured land from the Earl of Wilton to lay out an 18-hole course, however the land on which the course stood was sold. The new course developed from the purchase Rhodes House and 180 acres in 1925 was designed to be a genuine test with the need to use skill and a variety of shots when playing. There is no lack of natural hazards with several reservoirs providing variety and adding to the undulating scene. The course had matured over time, and in 1983 23,000 trees were planted. 6,443 Yards, Par 71
North Manchester Golf Club, Rhodes House, Old Road, Manchester, M24 4PE (www.nmgc.co.uk)
Event 5- Sun 26th & Mon 27th June De Vere Slaley Hall Nr Hexham 12:30 & 11:48 £139.00
Overnight trip to Slaley Hall. Dinner, Bed & Breakfast + 2 rounds. Based on 2 sharing a room.16 places £35 deposit
The 7000 yard, par 72 "Hunting" hosted the PGA Seniors for a number of years. With rolling moorland, streams and lakes, towering trees and banks of rhododendrons - this course will catch out the unwary. Well placed bunkers and tricky greens make this USGA standard course a real challenge. The Priestman was designed by Neil Coles, opened in 1999. The course has matured magnificently and has hosted European Tour events. Wind can be a factor on this 7000 yard undulating course, criss-cross by streams.
Sunday 12:30 on Hunting Course 7,021, par72, Monday 11:48 on Priestman Course 6,951 yards, par72; .
De Vere Slaley Hall Golf Club, Slaley, Hexham, Northumberland, NE47 OBY (www.devere-hotels.co.uk)
18 places have been reserved at present, so please pay your deposit to secure a place. Additional places will be added once > 18 deposits are received.
Event 6 - Wednesday 13th July Bishop Auckland 9:30 & 13:00 £45.00 Bishop Auckland Golf Club is situated on the High Plains, an area of parkland surrounding the Bishop of Durham's Palace. In the 1890s golf began on land eminently suited to the game, completely free of charge and with the Bishop as its senior officer. The course has retained much of its original character whilst being updated to keep up with the demand in the course. The front 9 will differ from many other courses as only has two Par 4s, with three par 3s and four par 5s. A flyover is available on the club website. 6,504 yards, par 72
Bishop Auckland Golf Club, Durham Road, Bishop Auckland, DL14 8DL (www.bishopaucklandgolfclub.co.uk)
Event 7- Friday 12th August Lightcliffe, nr Halifax 09:30 & 13:00 £45.00
Established in 1907, Lightcliffe is a mature and challenging 9 hole course with panoramic views of the surrounding area. Although not the longest course in the region, the course measures 5660 yards when played as an 18 hole for which it offers a par of 68. Donít underestimate this parkland course, however, as it possesses more than just the occasional obstacle for the golfer to successfully negotiate in order to come away with a great score. The course was re-designed during World War 2 by a Member whilst a Prisoner of War. 5,660 yards, Par 68
Lightcliffe Golf Club, Knowle Top Road, Lightcliffe, Halifax, HX3 8SW (www.lightcliffegolfclub.co.uk)
Event 8 - Friday 9th September West Bradford *** Captainís Day *** 9:30 & 13:00 £51.00
West Bradford is a classic parkland golf course set around a historic 300 year old Grade II listed Clubhouse. The club was originally founded by a group of wealthy Bradford textile barons in 1900 was designed to offer variety that comes both in length and accuracy with long par 5's and short par 3's spread throughout the round. The golf course runs alongside Chellow Dene Reservoir - a former Victorian water supply reservoir, turned nature reserve well known for its herons and owls. 5,747 Yards, Par 69
West Bradford Golf Club, Golf Avenue, Heaton Village, Bradford BD9 6NP (www.westbradfordgolfclub.co.uk)
Event 9 - Friday 7th October Holme Hall, nr Scunthorpe 10:30 £38.00
The excellent 18 hole par 71 course, boasts the excellent greens regarded by many as the best in the area. The challenging course layout offers the golf enthusiast a true test of all golfing skills. Constructed on a sandy plain the course is almost guaranteed to be open even in the most inclement weather as the free draining soil allows for year round play from proper tees and proper greens. 6,404 yards, Par 71
Holme Hall Golf Club, Holme Lane, Bottesford, Scunthorpe, Lincolnshire, DN16 3RF (www.holmehallgolf.co.uk)
Autumn close down. Bacon sandwich & coffee, 18 holes then two course dinner
All the above are full packages (unless stated) - coffee & bacon sandwich, 9 holes, lunch, 18 holes then evening meal. Smart casual wear is acceptable at all events unless otherwise notified. £35 Deposit is required for the overnight trip, and notification of intent to attend for all the others.
Please note, most events will be subsidised from the price shown for members of the Golf Society. No subsidy is available for Guests
Contact for any Society Queries:
25 Northlea Avenue, Thackley, Bradford, BD10 8LX
e-mail: barry.lamb@btinternet.com