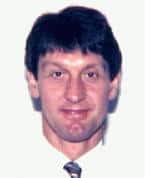 Brian's Brewery Trips Page
Please refresh this page,
try the browser refresh button,
SCROLL DOWN FOR MORE
or try this Button below.
LAST TRIP DONE BELOW LEFT
FOR INFORMATION
SCROLL DOWN FOR MORE
New trip as and when organised by Brian will be displayed here.
All,
I have arranged another visit to the Saltaire Brewery beer club night.
BTASSC have purchased a number of tickets at (£5 pp) to give "free" entry to the beer club night.
This entry ticket gives you one free pint.
Beer then sold at £2.0 per pint.
If you would like a ticket then email me before 24th July at brian2.campbell@btinternet.com
There is a limited number of tickets so first come get them.
To obtain your ticket you will have to meet me at the brewery gate at 6.00 p.m.
Details:
Time: 18.00 hrs until 22.00 hrs.
Day: Friday
Date: 27th July 2018
Venue: Saltaire Brewery Dockfield Rd, Shipley BD17 7AR
Web site:
http://saltairebrewery.co.uk/saltaire/beer-club/
..
********************************
Copyright © 2004 [BTASSC]. All rights reserved.

revised:July 13, 2018

No personal information is collected from this web site. (v1)

To go to my web site www.lamonby.com click here
********************************